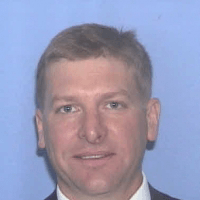 Dr. W. Scott Lynn joined Radiology of Huntsville in July, 2007 after completing a Fellowship in Neuroradiology at Wake Forest University in North Carolina.
Dr. Lynn attended Vanderbilt University on an Army ROTC scholarship, double majoring in Electrical Engineering and Math. Following his graduation, he served as Field Artillery Officer in the 24th Infantry Division during both Desert Shield and Desert Storm. After fulfilling his active duty Army obligation, Dr. Lynn practiced engineering in Huntsville, Alabama, ultimately leaving engineering to attend the University of Alabama School of Medicine (UAB). He received his M.D. degree in 2000 and completed his internship in Birmingham, Alabama. He then completed Diagnostic Radiology Residency at the University of Texas Health Science Center in San Antonio, TX where he served as the Chief Resident during both his junior and senior years.
Dr. Lynn continues his military service as a Major General in the United States Army Reserve. He is a member of the American College of Radiology and is a Senior Member of the American Society of Neuroradiology. He is certified by the American Board of Radiology and holds a Certificate of Added Qualification in Neuroradiology.